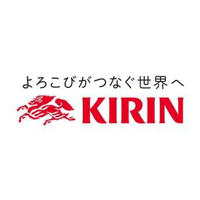 Sufficient Analysis Even in Limited Computing Environments. Data Democratization by Introducing Alteryx
Kirin Holdings Company, Limited
Applied Services: Alteryx
Kirin Ichiban (their signature beer), Kirin Gogo-no-Kocha (#1 tea in Japan), and iMuse (a proven immune boosting beverage), are just a few of the numerous successful products of Kirin Group, a world-renowned leader in the liquor and beverage industry. Kirin Holdings Company, Limited is the holding company of the Kirin Group. It provides an array of support to each operating company.
Part of the company's role is offering support in market research and IT investments for every operating company. It handles and analyzes big data as well.
Mr. Tetsuya Takahashi, a member of Data Science Team, Market Insight Office, and Brand Strategy Department, used to utilize various tools to analyze customers' behavior data and purchase data.
In 2019, they switched their primary tool to Alteryx and have experienced several benefits including improved analysis performance, and gaining the ability to focus more on analytical work.
Classmethod asked Mr. Takahashi about the effects of switching to Alteryx, the impact it had on their business, and what advice he would give to those who are considering implementing Alteryx in the future.
Kirin wanted to increase the flexibility of data ingestion
Mr. Takahashi works in the department that handles big data.
"I originally came from a sales background, and my current department is also derived from marketing research. I used to analyze data obtained from surveys and interviews. We sometimes selected and introduced a system for data analysis in our department, but it must meet the company's system use rules. It was important for us to have a data mining tool that would work well within our limited computing resources and network environment.
Prior to switching, we had been using another provider's system, but we wanted to improve performance and flexibility of importing data, so we began to consider replacing our analysis tool.
I had always been interested in AWS and have been a regular reader of Classmethod's technical blog 'DevelopersIO.' I also talk with a salesperson at Classmethod from time to time. One day I mentioned that I was having trouble finding an analysis tool that could be used in an offline environment, and he told me about Alteryx. We decided to introduce Alteryx because it seemed to provide satisfactory performance in our limited computing environment, and also because it was an easy way to import data," said Mr. Takahashi.
After Classmethod's suggestion of Alteryx in 2018, Kirin Holdings had it implemented at the end of the same year and started using it routinely in 2019.
Data loading with confidence
Alteryx's UI is similar to their previous system, so there were almost no problems when it was introduced.
Although he has not compared the exact same workflow using the previous mining tool, Mr. Takahashi feels that Alteryx is a better fit for their needs.

"Alteryx is strong in its ability to flexibly load input data when irregularities occur. You can let it read files with confidence. Compared to other tools, it reads column names as intended. Even when cleansing of the original data didn't go well, Alteryx is very accurate in its recognition and correction." said Mr. Takahashi.
When importing data in CSV, sometimes you read tens of millions of records at once. Thanks to Alteryx' flexible importing, Kirin Holdings' work efficiency has increased.
Mr. Takahashi also finds it convenient to refer to SQL from past Alteryx workflows.
"We may redo an analysis that was done in the past after some time, so it's nice to have a highly readable history. It helps that we only need to fix a part of an existing workflow in Alteryx." said Mr. Takahashi.
The ease of data handling and performance of Alteryx have been very satisfactory for them.
High-quality outputs that lead to democratization of data
Mr. Takahashi said that Alteryx has been helpful in democratizing data.
As the use of big data evolves, more and more people can use the data retained by companies in a way they require. The term "democratization of data" is sometimes used to describe this trend.
Compared to past days of relying on reports by data analysis specialists, "democratization of data" has the merit of allowing specialists in each department to add their own value to the data, thereby creating more flexible and valuable information.
"I think Alteryx is good for output as well. You can output to Excel in the form you envisioned, and you can also directly output data for Tableau's Hyper [an analytical technology that can process large volumes of complex data]. We are using Tableau more and more within our company, but it is often used by non-engineering employees. Therefore, being able to give them data in an easy-to-use format is good from an overall business perspective.
When you want to democratize your data, this advantage lowers the hurdle. I feel a wide range of capabilities in Alteryx in providing not only the product's functions, but also many factors such as the system requirements, support, limitations, and utilization of the surrounding data among others. Alteryx is able to thoroughly accomplish democratization of data. This would not be possible if any of these were missing." explains Mr. Takahashi.

Ease of use with Alteryx and support from Classmethod
For introducing overseas products, Mr. Takahashi had concerns that information in Japanese might be lacking. However, with Alteryx's ease of use along with Classmethod's support, Kirin Holdings easily overcame this first obstacle.
"Classmethod's response was friendly, fast, and without any difficult terms. Our job is to analyze the data, make it make sense and return it to the people in the real business, – not to maintain the environment or build the system itself. Without support from the system department, business analysts often fail when such a tool is introduced. However, Classmethod supported us so that our business analysts were able to understand the data with great ease. This is something we are very grateful for." said Mr. Takahashi.
Alteryx has sample workflows, and the tutorials are also linked to the workflows.
"I thought this was pretty forward-thinking and useful. In our previous system, we had close to 100 tutorials printed out as PDFs, and we marked them up with highlighters and stared at them for a long time." Mr. Takahashi recalls.
For light users to use large data sets
When the company first introduced Alteryx in 2019, they signed up for the minimum number of licenses. However, they were so satisfied with Alteryx that they signed up for more accounts when they renewed their license in 2020.
"We like that Alteryx can be deployed by people closer to the business side who aren't experts in data analytics. Departments with some prior knowledge of data analysis, such as those with a background in statistical analysis, will find it easy to implement it. Alteryx may also be useful when light users have to deal with large-scale data," said Mr. Takahashi.
Since the Big Data craze, the need for data scientists has increased and analytical business has gained momentum. However even in such a situation, the value of information can be dramatically leveraged by having business-oriented staff, who are not experts in data analysis, analyze the data themselves and add their own meaning to the analyzed data.
Alteryx enables not only data scientists but also business personnel to conduct a broad and deep analysis. It also contributes to democratizing data and increasing the value of information owned by companies.
About Classmethod
Classmethod supports customers with implementation of Alteryx through selling the Alteryx product licenses and providing the certified training. We assist our customers based on our knowledge backed by the Alteryx Partner of the Year award in the Asia Pacific region.