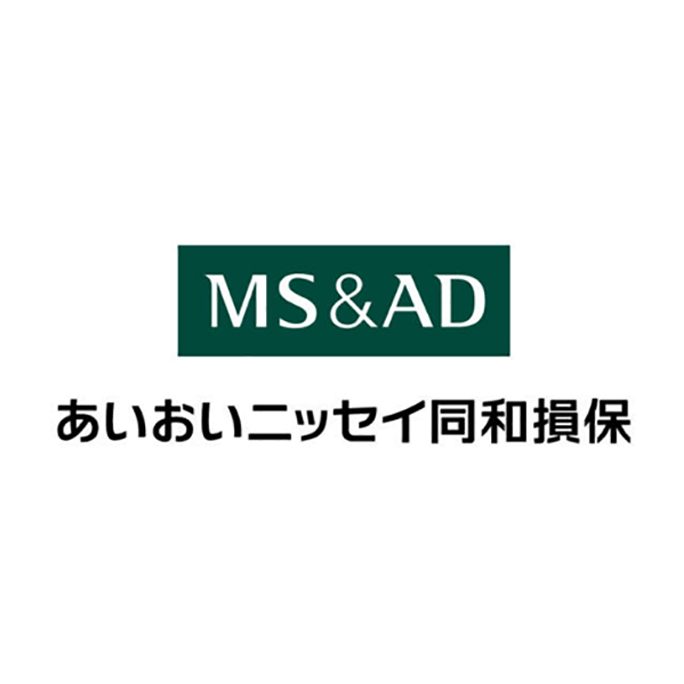 Cases: Alteryx
Aioi Nissay Dowa Insurance
Deployed Services: Alteryx
Architecting an AWS Infrastructure to Support Back-end Analysis of Telematics Service
Aioi Nissay Dowa Insurance Co., Ltd. is an insurance company within the MS&AD Insurance Group Holdings.
The company has a partnership with Shiga University. The university is known for establishing the first Faculty for Data Science in Japan, and for starting the "Japan Safety Society Research Center (JSSRC)" for the purpose of investigative research on the sophistication of insurance. After opening the JSSRC on April 1, 2017, they wanted to further advance the development of research and study environments. To do this, they built a joint analytical environment on AWS which enables big data analysis. Classmethod was put in charge of developing this environment.
Development of a Secure Environment in accordance with Client's Security Requirements
Security was crucial for the development of this analysis environment due to Aioi Nissay Dowa Insurance's status as a respectable financial company. As a result from numerous discussions held with Aioi Nissay Dowa, we have implemented the following criteria during the building of their analysis environment on AWS.
Restriction of outbound communication by using network ACL and proxy server in order to prevent information leakage.
By performing URL filtering on the proxy server, only minimum necessary communication such as Windows Update is permitted.
Use of AWS CloudTrail and AWS Config to log accounting information and AWS resource configuration changes, in order to increase security and governance.
Implement privilege management in accordance with AWS Security Best Practices, such as leveraging individual IAM users, IAM roles, while granting only minimal privileges.
Moreover, this system uses Alteryx so that it can easily perform basic tasks with graphical user interfaces (GUIs) such as:
receiving data, formatting, combining and sampling from Amazon S3
controlling Amazon EMR
populating Amazon Redshift
In summary, Classmethod was able to develop an environment which incorporates Alteryx, allowing smooth and accurate data analyzation, while also maximizing the use of various AWS services to carefully handle confidential research related information. Classmethod continues to help solve customers' problems with technology and works together with them to provide optimal cloud environments.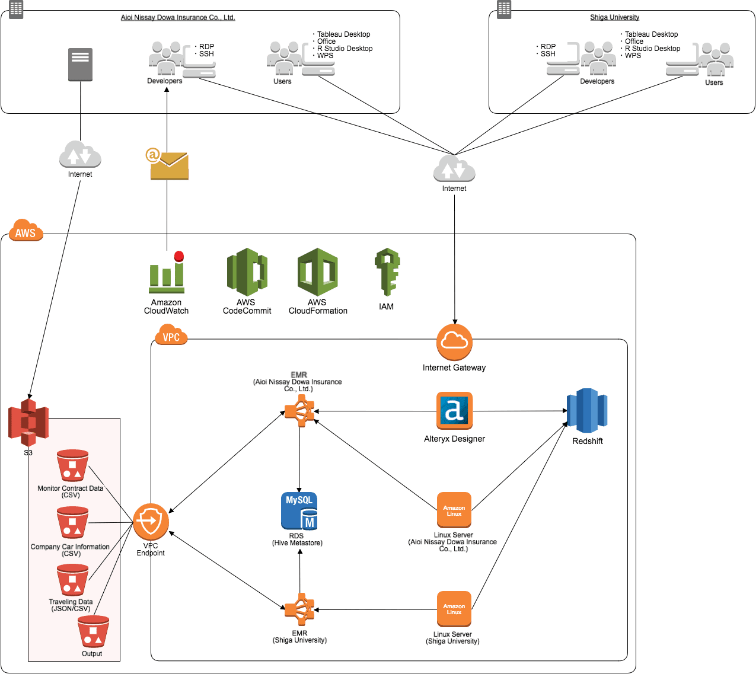 Cases: Alteryx
"Alteryx" is a leader in the self-service data analytics movement with a platform that can prep, blend, and analyze all of your data, then deploy and share analytics at scale for deeper insights in hours, not the weeks that you may be used to.