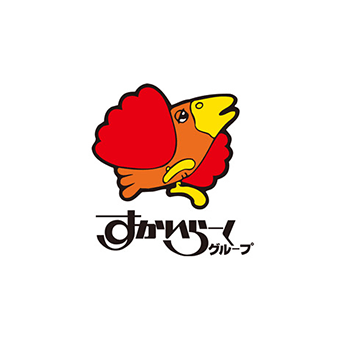 Cases: Amazon Redshift and Tableau Desktop – Skylark Group
Skylark Group
Deployed Services: Amazon Redshift, Tableau Desktop
"Tableau Desktop is a software with a focus on business intelligence and analytics. With Tableau Desktop, a company's data can be analyzed easily with clear and useful visuals."
Developing a Platform to Analyze POS Data from over 3,000 Stores
Skylark Group owns 27 different restaurant chains which total to 3,144 stores globally (as of December 2017). In Japan alone, an approximate 400 million people dine in their restaurants per year.
The platform that collects all of Skylark's POS data, which runs into the billions, was designed by Classmethod Inc. The entire infrastructure that Classmethod created not only stores all of Skylark's POS data, but also combines it with other types of information such as location, weather, or coupons that were used, and analyzes them in real time.
The system which Classmethod developed made it possible for Skylark Group to achieve the following:
Analyze every single receipt
Analyze product bundling
Calculate gross margin
Analyze cost-efficiency of sales promotions
Analyze operating cost of every single store per hour
Calculate visiting hours of customers
Prior to this system such operations could take up to two days to complete. Now with the current system in place, the entire process takes only a few seconds.
Amazon Redshift and Tableau Desktop
The Classmethod team utilized Amazon Web Service's Redshift, which serves as a data warehouse (DWH), and Tableau Desktop and Tableau Server, a Business Intelligence tool (BI) which analyzes data and creates meaningful visuals instantly based on the analyzed data. The team also integrated Amazon Simple Storage Service (Amazon S3) and Amazon Virtual Private Cloud (Amazon VPC).
One Month to Construct and Automate Data Imports
The project team created the entire infrastructure for Skylark Group in just one month after the initial request. Furthermore, the automation of daily POS data importation makes analyzing data in real-time possible. With AWS, scaling data is quick, easy, and limits the need for unnecessary expenditure.
Classmethod provides optimal efficiency to its customers who use AWS and Tableau by continuing to monitor and maintain their infrastructures after completion.
Skylark Group's experience with Classmethod Inc.
Mr. Sera (Skylark co., Ltd., Marketing Department, Group Insight Strategy)
"We used to rely on our own intuition and past experiences when developing our menu, or creating new promotions. However, we wanted a more scientific way to do this based on facts and data. Therefore, we needed a platform which could analyze a huge amount of data, such as our POS data. The introduction of Amazon Redshift by Classmethod was a perfect solution. One of our main reasons for choosing them was their ability to create the entire platform in a short amount of time."
Mr. Tsubaki (Skylark co., Ltd., Corporate Support Department, Information System Group)
"It was absolutely necessary for us to hire Classmethod. Because of their existing framework and flexibility, they were able to construct this type of infrastructure in a short amount of time. Both companies practiced good teamwork so that the requirements could be met. Classmethod was also very helpful in designing the apps based on the users' perspective."
What Classmethod Offers
Classmethod helps businesses integrate AWS services. We also provide other related services which can help businesses utilize AWS more effectively.
The following services were deployed in this project:
AWS Building Platforms Service
AWS Total Support Service (Classmethod Members)
Consulting Service to introduce Amazon Redshift
Consulting Service to introduce Tableau Desktop