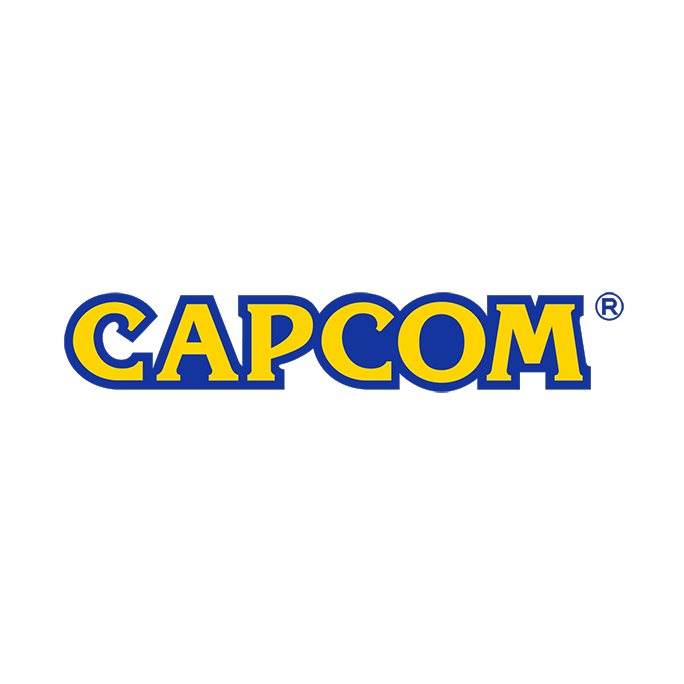 First Steps for DX
Comprehensive AWS Support for the Realization of "Capcom ID"
Capcom Co., Ltd.。
Applied Services: AWS / Developing a Game Infrastructure / AWS Consulting / New Relic / Classmethod Members
Capcom's strength is rooted in developing game software. However, in addition to developing home video game software and mobile content, they also operate a wide range of other important businesses, such as the operation of amusement parks. Capcom is increasing its value as a global brand through multifaceted development of content that is popular both in Japan and overseas. They continue to steadily gain exposure of their game titles by making them into movies and holding various events.
In the past Capcom operated account services for different purposes. These purposes include web linking with console games, user authentication, and billing settlements for online games. However, these days it is common practice for gamers to use a multi-platform and play both online and offline. As a result, having these separate account services could be detrimental to the entire user experience.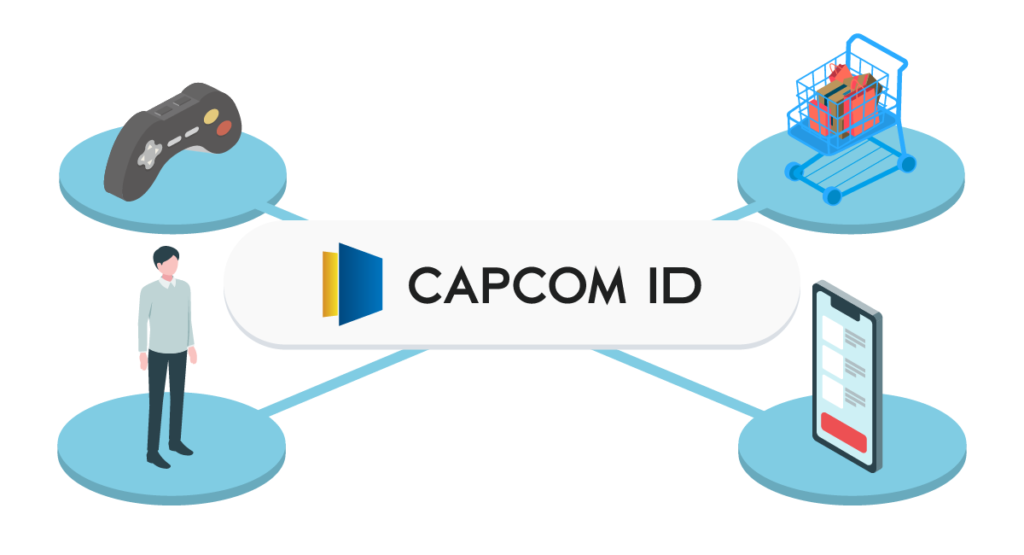 Capcom launched the common account management service, called "CAPCOM ID" (CID), in 2020. We interviewed Mr. Okawa, General Manager of the Digital Infrastructure Office, as well as Mr. Meguro, Mr. Iguchi, and Mr. Hirayama to discuss the challenging issues that needed to be resolved before developing their CID, as well as the aftermath following its introduction.
(Interviews: December 2020 and January 2021)
ID integration project done across a wide range of internal departments
Mr. Okawa: "Although we had already begun preparation for ID integration, we still had to coordinate not only systems, but also business, practical, and legal matters. The project involved over 80 people in more than 10 departments. This coordination work was the most time-consuming part of the project." The integration of CID was a major undertaking in the company. The first requirement was building an environment that could be provided throughout the world. To achieve this, they planned a system design that was not dependent on the existing account system structure.
The existing accounts were divided into two categories: CAPCOM ONLINE GAMES (COG) for online games and CAPCOM ACCOUNT (CA) for game-linked services, e-commerce (used only in Japan), etc. Both COG and CA accounts were mainly used for user authentication purposes, therefore latency was not a concern to that extent.
On the contrary, CID is required to support multiple languages and scalability in conjunction with their global support. As an integrated authentication infrastructure, it is essential that it has the capability to expand functions and services in the future. Additionally, according to Mr. Okawa, "considering the in-house system operation, we thought the connected services should turn into microservices. We asked the development team to make sure this is achieved in the architecture." Capcom carries out most of its development and operations in-house, so they needed a vendor that could provide technical support for this project, rather than outsourcing everything completely.
"We o were building and operating COG and CA account services in an on-premise environment. We wanted to integrate these services and make them available internationally, but we had no clue as to which products to adopt, or what architecture to use," said Mr. Okawa.
Flexibility was the deciding factor for selecting Classmethod
After contacting several vendors, Capcom chose Classmethod for their reputation in providing worldwide services and system operations using public cloud computing. Classmethod's expertise in building e-commerce sites was also a contributing factor. Beginning from an in-person meeting in February 2020, "CAPCOM ID" was successfully released in October of the same year, making the total development period for this less than 10 months.
"When you use a public cloud, you must make modifications so it functions exactly the way you need it to. We were very grateful that Classmethod showed us the best practices. That was one of the reasons how we succeeded in such a short development time." said Ms. Meguro.
"We chose Classmethod not only for their technical capabilities, but also for the fact that they were able to accommodate our difficult demands. One of our requests included wanting to operate the account service by ourselves, and to use AWS Single Sign-On and AWS Shield Advanced. This was often rejected by other vendors telling us 'it's not possible.' But Classmethod was very flexible when coordinating with us, which was an enormous help." said Mr. Okawa.
Extensive support for a successful release
Capcom's aim was to release the CID on October 1. As for integration work, they asked several departments that use the existing account service within the company, to rebuild a part of the system in operation and migrate it to the new system. Mr. Okawa recalls that this project would not have been possible without the cooperation of all the departments involved.
In order to meet the short development period, Classmethod proposed SaaS solutions such as New Relic and Twilio SendGrid in addition to AWS technical support. Not only technical, but multifaceted support was provided.
"Classmethod reviewed the design documents we created and gave us detailed feedback. It was very helpful in finding elements that we couldn't fully recognize. Not only were they knowledgeable about AWS, but they were also able to give us advice on the middleware in detail. I was very impressed with their ability to cover all aspects of the technology." – Mr. Hirayama.
In addition to the design reviews at various times, Classmethod's online support for AWS utilization was also highly valued.
"We felt that the speed of follow-up was very fast, and it was very helpful that Classmethod offered suggestions from various aspects." said Mr. Iguchi.
"With other vendors, we often experience that the quality of support gradually deteriorates after the operation phase, and we would get some complaints internally. However, Classmethod's response time has remained reliable and consistent throughout. From initial implementation and also during the operation phase. We are very satisfied with their attentive response to our multiple requests including our requests for AWS limit increases." said Mr. Okawa.
Ongoing support, including front-end improvements
Mr. Okawa: "CID will be one of the means to achieve digital transformation and increase user satisfaction in the future. We are still exploring what CID can do, and are discussing requirements with related departments to see if we can deliver what they expect. In addition to improving usability, we understand that we need to provide a platform that is easy for our internal development team members to use."
Although Capcom's basic approach is to develop in-house, Classmethod continued to provide consulting while they worked on post-release fixes to the CID and development of additional functions. We built a team with members who are familiar with agile development. They are currently providing development support for all the additional functions.
"Classmethod gave us a proposal and finalized the requirements very quickly. After our initial consultation with them, it took only one to two weeks for them to bring us their proposal. We decided to ask them to develop the system for us because of their speed, which we did not expect from an outsourced vendor. Since we usually develop in-house, it can sometimes be inconvenient to communicate with vendors. But with Classmethod we feel that it will be easy to work with them without any problem. Even during the operation phase." said Mr. Okawa.
Capcom plans to add new functions using CID consecutively in the future. Classmethod will continue to provide support for this project with the strength of our technological capabilities.