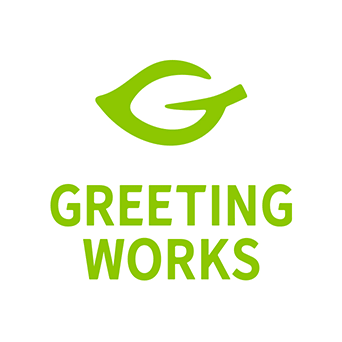 Cases: Classmethod Members – Greeting Works
GREETING WORKS Co.,Ltd.
Deployed Services:Classmethod Members
"Classmethod Members is our AWS total support service. As an AWS Premier Consulting Partner with over 2,500 cases and 500 AWS certifications, Classmethod delivers end-to-end solutions which include consultation, migration, 24/7 maintenance, and VPN services between corporate data centers and AWS."
Supporting the Scalable AWS Environment of "Greeting Cards.com"
Greeting Works Co., Ltd. is a greeting card company from Japan that allows people to create their own greeting cards and postcards online. They are also the company behind "Pimory", a cloud based video library service.
Greeting Works adopted Amazon Web Services (AWS) for their website "aisatsujo.com" ( "aisatsujo" means "greeting card" in Japanese). One of the services that they offer to corporations is a fast way to create formal greeting cards for occasions such as office relocation, or change of manager. These cards can be easily created with various ready-made sentences that are provided by professionals. Greeting Works also offers services to individuals who would like to create their own postcards. Customers can create cards for events such as a New Year's, while choosing from a wide variety of designs.
Depending on the season, the demand for greeting cards varies considerably. Therefore AWS' scalable cloud infrastructure was the perfect fit for Greeting Works.
Applying Classmethod Members' Privilege to an Existing Environment
Greeting Works joined our AWS total support service "Classmethod Members" primarily to benefit from our payment agent service for AWS usage billing. Because they had already been using AWS, they were able to use our service without having to change their account or existing AWS architecture. By joining the Classmethod Members' service, Greeting Works reduced certain costs and received additional AWS support through Classmethod's Enterprise Support.