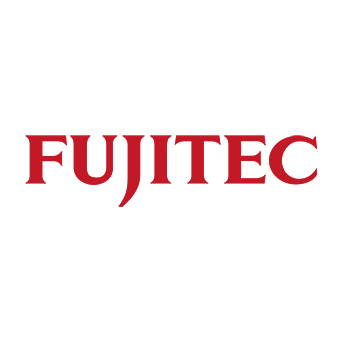 Cases – Amazon Kinesis
Fujitec Co., Ltd.
Deployed Services:Amazon Kinesis
"Amazon Kinesis makes it easy to collect, process, and analyze real-time, streaming data so you can get timely insights and react quickly to new information. Amazon Kinesis offers key capabilities to cost-effectively process streaming data at any scale, along with the flexibility to choose the tools that best suit the requirements of your application."
Offering Usage of IoT Maintenance Service for Elevators
Fujitec Co., Ltd was founded in 1948 in Japan. They mainly assemble elevators and escalators for commercial facilities; including the ones located in the New York Times building in the U.S, and in the Imperial Parliament Building in Germany. Fujitec not only develops and manufactures these elevators and escalators, they are also involved in the installation and maintenance of their products.
Adopting IoT in their Maintenance Service
Fujitec adopted the "cloud-first" concept early on as one of their first IT strategies. They have operated more than 190 instances on Amazon EC2 (Elastic Computing Cloud) since then. They also researched ways in which they could incorporate IoT into their business. Fujitec originally introduced the idea of M2M in order to acquire operational logs of their elevators. According to Mr. Koanji of the Information System department, "On-site employees had to visit the location and check problems if there were any malfunctions with our products. Sometimes they would have to make several round trips to transport more equipment. That's why we needed to employ IoT to improve our operational efficiency and quality of our service."
Utilizing Classmethod's IoT Templates
Fujitec chose AWS as a platform because it supplies various products for IoT and data analysis. It also makes it possible for users to start with low costs. To do this, Fujitec utilized Classmethod's existing IoT templates. Mr. Koanji said, "we utilized Classmethod's IoT templates, because we knew that other companies had already experienced great success in collecting large amounts of data and analyzing them with Classmethod's services."

Afterwards, Fujitec experimentally installed sensors to collect information such as temperature or humidity in their elevators. They also built experimental systems to collect information on AWS via IoT gateway.
Introduction of FlashAir to Transmit Data in Flash Memory via Wi-Fi
Fujitec used to use a device called "Memory HiCorders" in their elevators in order to collect data. However, these devices usually took one to two weeks to collect data. Workers would also have to visit the location of the elevator and collect the device physically, so that they could finally analyze the data. In order to streamline this manual process, Classmethod offered Fujitec a platform that uses FlashAir. FlashAir makes it possible to remotely send and receive data. The data is recorded in flash memory via Wi-Fi.

Mr. Koanji has said the following:
"In this case, we could test the value of collecting environmental data in real-time. Classmethod supported us appropriately by suggesting to adopt FlashAir, which we could also use in other cases."
Mr. Koanji is planning to further adopt the IoT system for other overseas products so on-site employees can easily monitor elevator sights remotely.