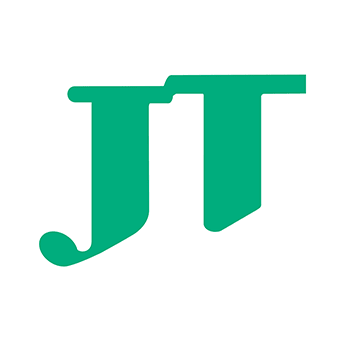 Cases – Amazon Redshift
Japan Tobacco Inc.
Deployed Services:Amazon Redshift
"Amazon Redshift is a fast, fully managed data warehouse that makes it simple and cost-effective to analyze all your data using standard SQL and your existing Business Intelligence (BI) tools. It allows you to run complex analytic queries against petabytes of structured data, using sophisticated query optimization, columnar storage on high-performance local disks, and massively parallel query execution."
Innovation in Customer Analysis Platform via Amazon Redshift
Japan Tobacco Inc. (JT) is the sole cigarette manufacturing company in Japan.
Marketing and promotion of tobacco products is limited and differs from that of other manufacturing companies. For this reason, JT provides smokers in Japan a membership-based web service called "JT Smoker ID". This web service aims at achieving efficient digital marketing by delivering updates to each of their users.
The Reform of Data Analysis Infrastructure to Improve Performance
JT regards data analysis as an essential part of their operations when it comes to efficient delivery of personalized marketing. However, prior to 2015, they were analyzing their data one by one on Microsoft Excel, along with using simple BI tools.
In 2016 the company decided to adopt a cloud-based data integration infrastructure, and built a data analysis infrastructure using "Tableau Online". Despite these upgrades however, JT still ran into difficulties when it came to performance and storage. To resolve these issues, they decided to migrate the entire system onto Amazon Web Services (AWS). This provided them the performance they needed, along with a suitable analytical environment.
Mr. Tanaka of the IT department stated that "AWS offered various functions to develop data analysis platforms; therefore we were able to build infrastructures for both data integration and data analysis. We also wanted to reduce the cost, as well as the load time with AWS. So we started deploying AWS with the data warehouse service 'Amazon Redshift.'"
JT chose Classmethod as their partner in migrating their data analysis infrastructure. They were interested in our "Customer Story (CS) Analytics" service. This service includes analysis tools such as Tableau and Redshift, and provides a total package service that includes system development and operation. Moreover, Mr. Tanaka had read our technical blog "DevelopersIO" on several occasions while gathering information about Tableau.
Mr. Hiratani said "We could barely manage deploying AWS on our own, but when it came to supporting our whole system including BI tools like Tableau, Classmethod was the only option to ask for. Classmethod has always given us immediate answers whenever technical uncertainty arose."
Reducing time from 10 seconds to 1 second
JT developed the following system:
Application of traditional data collection infrastructure in order to send the data to Customer Story (CS) analytics.
Adopting Tableau as a BI tool so the marketing team could operate within the same web interface.
Mr. Hiratani has also said that "The performance had improved dramatically. It used to take around 10 seconds to finish the calculation, making us feel stressed every time. But with this system in place, the calculation time was shortened to 1 second, making it possible for us to do more trials."
Although a short time period for deployment was a top priority for JT, they did not perceive it as a feasible possibility for us to complete it. However, with CS analytics, we were able to deploy the system in just one month.
For Japan Tobacco Inc.'s business, the data analysis will be more valuable. We are pleased to support our clients by consulting them on technical issues and offering to integrate AWS systems.