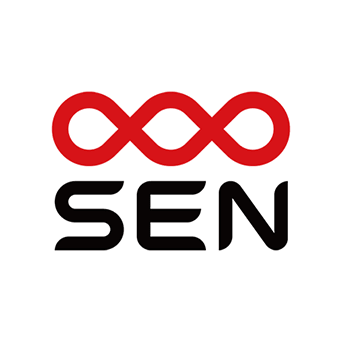 Cases – Amazon Rekognition
Sen Corporation
Deployed Service:Amazon Rekognition
"Amazon Rekognition makes it easy to add image and video analysis to your applications. You just provide an image or video to the Rekognition API, and the service can identify the objects, people, text, scenes, and activities, as well as detect any inappropriate content. Amazon Rekognition also provides highly accurate facial analysis and facial recognition on images and video that you provide."
Total Support for a Photography Service Using New AWS Services
Sen Corporation provides a photo-based web service for photographers, especially those who specialize in kindergarten photography. Whenever photographers take candid photos of daily life or events at kindergartens, they can upload the photos onto Sen Corporation's website and sell them to the children's guardians directly. The design and internal infrastructure of the website were all created by Sen Corporation's team. Updates for the website are made based on their clients' needs and usages.
Migration from Another Cloud Service to AWS
Because the website handles a high volume of files, functions such as storage cost, durability, security and ease of use files were taken into heavy consideration for the creation of the infrastructure. In order to attain these elements, Sen Corporation grew an interest in AWS, specifically Amazon S3. For these reasons, they decided to migrate their business onto AWS from another cloud service.
Sen Corporation not only deployed the above Infrastructure as a Service (IaaS), but they, also, deployed Amazon Rekognition. Amazon Rekognition recognizes and analyzes images and videos, making a face search function to the service possible. The architecture of the function is as it follows: Amazon S3 publishes events to AWS Lambda and invokes a Lambda function by passing event data as a parameter. Because it is scalable, this architecture will endure the further growth of the service. Moreover, AWS Rekognition can complete identity matches within a few seconds, so users can find their desired pictures as soon as they are uploaded, which contributes to an overall better UX.
Supporting Usage of Advanced Services
We are very pleased to support Sen Corporation in the development and operations of their services. We have supported them with specific code levels of AWS SDK, consulting services on the use of AWS, and fixing defects with our AWS total support service "Classmethod Members."